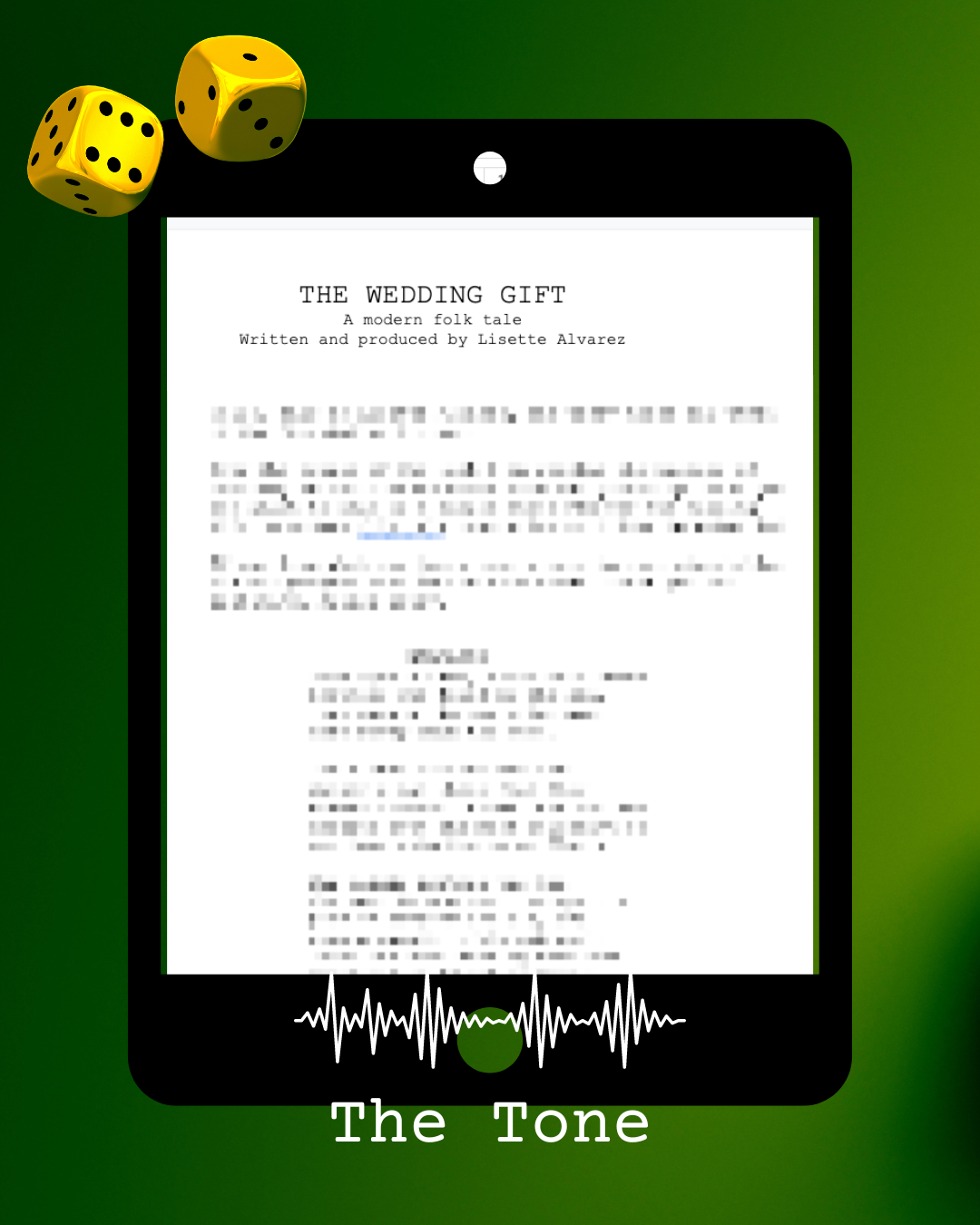 Today marks day three of the Storyteller Project. Over the course of the week I have been sharing the process of creating an audio drama short from the ground up.
Next up on "Tales from the Hearth" is a sample sound mix for "The Wedding Gift", a modern folk tale and audio drama short premiering on Friday December 2nd. This clip gives you a taste of the tone the story is aiming for. I have also been working on the script for recording and production! Tomorrow you will receive a fully produced trailer and another piece of concept art.
You can find the full logline and the story's moodboard on our social media. Find your hearth.
If you haven't yet joined our daily Storyteller Workshop at 12PM EST this week, you have two more days to hang out! Connect via our Discord server.
Toss a coin to your storyteller.
If you like what you hear, toss a coin to your storyteller via our Storyteller Project fund. We've raised $200 out of $500, and we have only a few days left! Thank you to everyone who has contributed so far, you are helping to sustain art in your community. All funds raised over $500 will go to other storytellers who want to run their own micro-funding experiment.
The Storyteller Project invites you to find your own fire. You can follow this project via your own particular hearth: Email, Tumblr, Discord, Facebook, Patreon, and more.